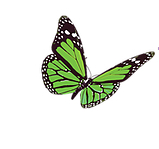 The Canadian CP Registry helped forge an alliance among cerebral palsy researchers across the country, and supports new insights and understandings of the most common motor disability in children.
Established in 2003 in Quebec, Kids Brain Health, then known as NeuroDevNet, funded the expansion of the registry to its current coverage of Newfoundland, Nova Scotia, Quebec, Ontario, Alberta and British Columbia. Today, it holds de-identified information and biosamples from more than 2,000 children.
"Over a period of ten years, the registry has enabled us to do a great job of describing CP in the Canadian population, including establishing prevalence, which we didn't have before," says registry founder and ongoing champion Dr. Michael Shevell." We've identified risk factors, made a significant contribution to understanding of various phenotypes (observable characteristics and traits), and awareness of the role of genetics in vulnerability to CP."
The registry collects information on what the pregnancy and birth of children with CP. Typically, children are registered at the age of two, along with a Gross Motor Function Classification System (GMFCS) score, brain imaging, and other information. Researchers return to registry families when children reach the age of five, to confirm the diagnosis and update scoring on up to 150 variables the registry began collecting 20 years ago.
Currently, the registry recruits participants from 15 rehabilitation centres in the six participating provinces, according to National Coordinator Sasha Dyck. "We have 2,000 deeply characterized children in the database. This is powerful when you're looking to do a study on something that could otherwise be marginal. The beauty of the registry is that it's so big and comprehensive."
Thirty-seven academic papers have emerged so far from the registry, with more to follow. Dr. Shevell says he hopes it will continue to engage researchers as a platform that can foster collaboration and expedite the sharing of data.
Asked what is next for the registry, Dr. Shevell highlights the widening of data capture to include other neurodisabilities. Developmental Coordination Disorder (DCD) and Intellectual Disability (ID) data are being added through the two-year ICAN project led by Dr. Maryam Oskoui.
Sasha Dyck also points to a movement towards having parents input their own child's data via an online form, rather than having health professionals review charts and do data entry. "Once we became an online platform, one of our objectives was to become open platform as well. We can do lots of research with that information," Dyck observes, and bring in questions around quality of life that haven't been posed before, but are more relevant to parents.
"We're building on what we have built," adds Dyck, who is supporting development of new knowledge translation resources for the registry website.
Both Dyck and Dr. Shevell feel comfortable calling the registry world-class. It is the equal of comparable efforts in Europe and Australia, a country that, along with Canada, is an international leader in CP research.
"The Canadian CP Registry put Canada on the map nationally, creating a collaborative and cooperative community of CP investigators who punch well above our weight internationally," concludes Dr. Shevell.