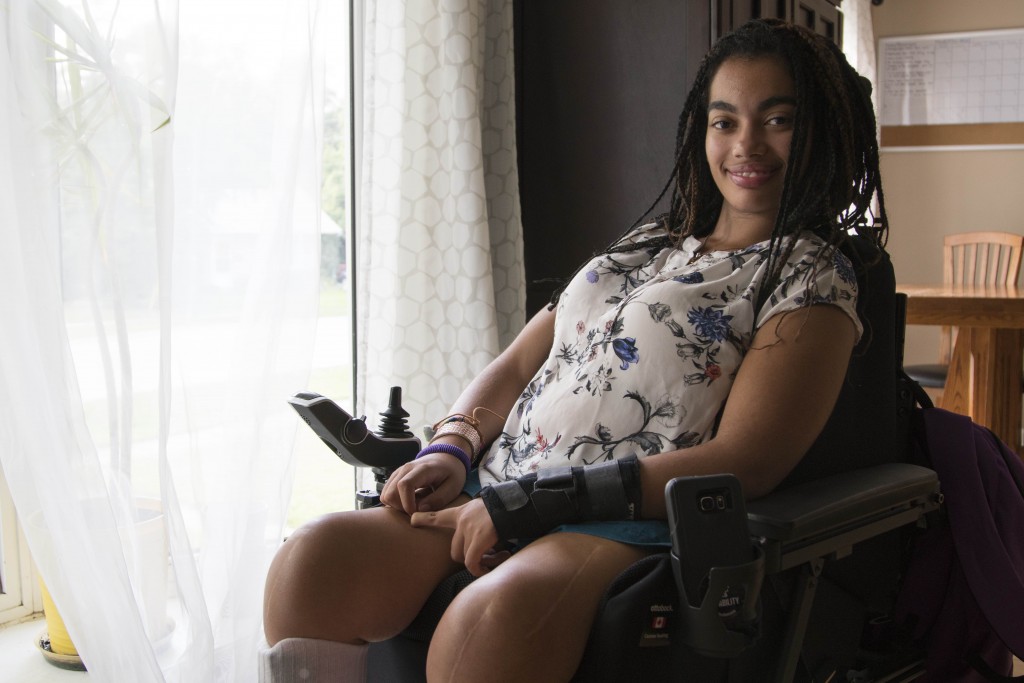 The second season of the hit series Red Button is now available on CBC Gem. In Red Button, young storytellers tell their stories, their way. Armed with a phone, audio gear, and a workshop in filmmaking, six young people were given the opportunity to shoot their lives, by themselves, in order to give viewers a honest portrayal of what they go through on a daily basis.
One of the storytellers is 18-year old Jadine. Like most other people her age, Jadine wants to experience the freedom of adulthood and is thinking about leaving home for the first time. Jadine lives with Cerebral Palsy and uses a wheelchair. She has been cared for by her Mom and siblings her whole life. She boldly takes the first steps towards independence by packing up and moving out to spend three weeks away from her family at an independent living camp, to learn some of the skills she'll need to succeed on her own.
"My experience with Red Button was one of the best experiences I've ever had! I was able to capture my life at camp, on a day-to-day basis – exactly the way I wanted to! I felt very accomplished to have my story put out there. My whole life, I have been looked at differently because of my disability— Red Button made me realize what I was truly capable of! It was important for me to have my story put out there so that people  realize that individuals with disabilities deserve the same Human Rights as everybody else! I am humbled and in awe of the opportunity I had to take on such a wonderful and life-changing project."
Jadine's story is full of laughter, determination, and passion for accessibility. You can check it out here.