Announcing the Appointment of Dr. Désirée Maltais to the position of Chair of the Research Management Committee
On June 21, 2019, Kids Brain Health Network appointed a new Chair of the Research Management Committee, Dr. Désirée Maltais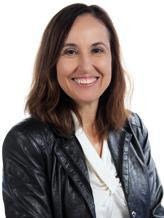 Kids Brain Health Network is pleased to announce the appointment of Dr. Désirée Maltais as Chair of the Research Management Committee (RMC), a standing advisory committee to the Board of Directors responsible for providing oversight and direction on the execution and progress of Network research programs and projects. 
Dr. Maltais is an Associate Professor in the Department of Rehabilitation at Université Laval and a researcher at the Centre for Interdisciplinary Research in Rehabilitation and Social Integration, in Québec City, Canada. 
Prior to her appointment, Dr. Maltais served as a member of the RMC, and on the KBHN Steering Committee as the RMC representative and Chair of the Expert Panel Committee. Her strong, long-standing relationships with KBHN and understanding of the Network's strategic direction make her an excellent fit for this new leadership role.
Dr. Maltais' research focuses on outcome measures related to mobility in children with cerebral palsy and on the determinants and effects of physical activity in individuals with motor impairment. She is a licensed physical therapist with 20 years of clinical experience in pediatric rehabilitation, as well as the past chair of the Adapted Sports and Recreation Committee of the American Academy of Cerebral Palsy and Developmental Medicine.
Written by Caitlin Sylvestri