Five years ago, the Canadian autism community told us of urgent need for impactful research that would change the lives of youth with ASD for the better – now. We celebrate Jonathan Weiss, the inaugural chair, explore his legacy, and look toward the future.
"…Research is not really helping families on the ground who desperately need help… What they need to do is translate research into action. If it's just going to be research reports that sit on the shelf, that won't help anyone. We need to establish policy and best practices. We need to demand that children receive those supports, because those children and their families should not have to live this way."  – Carly Sutherland, a Nova Scotia mother of a 9-year-old with ASD in a January 2018 interview  with CTV News
A promising young investigator has created unprecedented traction in priority areas identified by the Canadian autism community.
Five years ago, Kids Brain Health Network, the Sinneave Family Foundation, Autism Speaks Canada and the Canadian Autism Spectrum Disorders Alliance joined forces with Health Canada and the Canadian Institutes of Health Research to support Jonathan Weiss as the inaugural Chair in Autism Treatment and Care Research.
The up-and-coming psychologist based at York University received a total of $2M in funding, including matching funds from his home institution. His mandate: to focus intensively for five years on knowledge translation to improve mental health and the wellbeing of people with autism and their families.
"Clinical research around mental health was key for us," says Jill Farber, executive director of Autism Speaks Canada. "Between 40 to 70 percent of children in our population struggle with emotional and behavioural problems."
New approaches yielded positive outcomes
Dr Weiss delivered, led and participated in 15 projects promoting emotional self-regulation, social thinking and skills of daily life, as well as examined risk factors for bullying and smoother transition to adulthood. Both clinical and scholarly in nature, Weiss's project work was amplified by concerted efforts to mobilize his findings beyond the 50 publications and technical reports he produced. Multiple stakeholder workshops, a popular ASD Mental Health blog, and two acclaimed TEDx YorkU Salons – the first focusing on transitions, the second on innovations for people with autism available in the community – were all vehicles for eliciting input and sharing vital evidence about what works.
"My main goal was to advance a program of research that helps improve the mental health and well-being of people living on the spectrum and their families, and to make this research more accessible to the community at large," states Dr. Weiss.
"The TedX Salon approach had never been tried before and it created a new mechanism for sharing knowledge across many different stakeholder groups in a dynamic and thought-provoking manner. We got exceptionally positive feedback from all involved. They were a great success, and I'm so happy they were received so well by the Autism community."
"With events like these, Jonathan raised the bar in terms of expectations of what the broader autism community would like to see from the autism research community," says Tanya McLeod, president of the Sinneave Family Foundation, one of the original funders of the Chair.
Collaboration an essential element of success
Following the 2012 funding announcement, Dr. Weiss began reaching out to families, service providers, individuals with ASD and the autism community to determine what to research, as well as distinguish the best and most practical means of translating his findings. The message was clear: study what already exists in the community and keep us apprised.
Dr. Weiss created the ASD Mental Health Blog as a means of keeping these diverse stakeholders, as well as supporters of the Chair, informed on his progress. Accessibility was another primary concern, so Dr. Weiss and KBHN-funded trainees created 90 downloadable clear language summaries of Weiss' and other researchers' peer-reviewed journal publications, posting them on the blog, and actively promoting the work via social media, where partners and funders of the Chair helped boost readership.
"The opportunity for NGOs and government to come together to collaborate on a project solely focused on autism was also a big driver for us," reflects Autism Speaks Canada's Jill Farber.
The CIHR Institute of Neurosciences, Mental Health and Addiction (INMHA), acting on behalf of the Federal Government, embraced the partnership and became primary funder of the Chair as a means to produce specific research in the areas of autism treatment and care.
"CIHR-INMHA applauds Dr. Jonathan Weiss for his impressive research contributions as the inaugural chair holder, and is pleased to have been a partner with the Canadian autism stakeholder community in our collective efforts in new ASD knowledge creation and its translation for better health outcomes," observes INMHA Scientific Director, Dr. Samuel Weiss.
Legacy
"Jonathan has played a fundamental role in helping to shape Kids Brain Health Network research and outreach," says KBHN Scientific Director Dan Goldowitz. "He brought the conversation about autism spectrum disorders (ASD) to a national level amongst parents and stakeholders. His impressive annual reports provide the details of his many efforts in this regard."
"An important legacy of the chair is the example Jonathan has set in terms of his engagement in the community and the efforts he went through to improve accessibility and knowledge mobilization," says Tanya McLeod, of the Sinneave Family Foundation. Dr. Weiss is also a dedicated advocate and support for many.
"Any time there was a programmatic issue related to mental health, the first thing we did was get in touch with Jonathan," adds McLeod. "He truly became a trusted advisor to the community, not just because of his own professional expertise in the research he was doing, but because he was truly committed to supporting communities using any and all resources he could."
Looking toward the future
"The chair was designated as a five-year term, and within that five years we developed new initiatives and key partnerships and started to create some helpful and impactful products," states Dr. Weiss. "Moving forward, the sustainability of this work is going to depend on collaborative efforts from key partnerships in the Autism research community."
Weiss sees continued efforts in training the next generation of researchers, improving access to evidence based mental health interventions across the life course, and building capacity as key priorities to address.
"Improving mental health is not just about alleviating symptoms of mental health problems. It is about enhancing wellness and the conditions in which people thrive, across the life course and the spectrum," concludes Dr. Weiss. "The Canadian autism research community has a critical role to play in developing the best possible treatment and care practices, and the most effective policies, to this end. The Chair is an example of this process at work."
Success Stories from the Chair: bringing effective interventions into a Canadian context, creating capacity and surveying the nation's autism community
Jonathan Weiss points to two major successes emerging from his work as the inaugural Chair in Autism Treatment and Care that provided much-needed treatment to school-aged children and young adults on the spectrum to support mental health.
Collaboration again played a key role in bringing these interventions to Canada.
The first, MYmind: mindfulness training for adolescents, involved partnership with the Dutch group who first developed the approach as a way of managing anxiety. The partnership seeded MYmind at several community service organizations around the Toronto area, and provided training in mindfulness therapy to clinicians across the country.
Secret Agent Society: Operation Regulation, the second intervention, involved a partnership with the Australian group that pioneered the innovative approach to teaching emotional self-regulation intervention for youth with ASD. Dr. Weiss' Secret Agent Society rollout also functioned as a training opportunity for 22 graduate students who learned to facilitate the program for pre-teen children with ASD.
Training trainers expands impact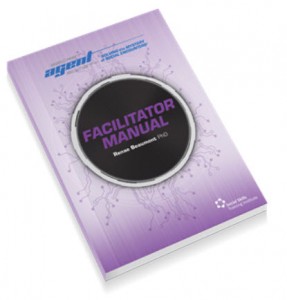 "The opportunity to support a number of post-doctoral fellows and graduate students, many of whom significantly increased their knowledge and expertise on mental health and autism, was something I was grateful for," says Weiss. "Without this Chair, there is no way I could have supported six postdoctoral fellows in this period of time."
National Autism Community Survey
The Chair was also instrumental in bringing together a Canadian autism working group to discuss federal initiatives around autism and a national strategy. Together with the Canadian Autism Spectrum Disorders Alliance (CASDA), the largest survey of support needs and service experiences of Canadians with autism was launched, drawing 5300 respondents from across the country.
"Jonathan did a lot of work on the needs assessment report, and continues to do analytics on the data we gathered through the survey," says Autism Speaks Executive Director Jill Farber. Because of Autism in Canada: National Needs Assessment Survey for Families, Individuals with Autism Spectrum Disorder and Professionals, prepared for the Public Health Agency of Canada, CASDA made its mark and presence known across the country as an alliance of members that can bring a community together to work collectives, Farber adds.
"As a fundraising organization, we have to identify the needs of the community," concludes Farber. "It's our job to understand the real needs of people living with autism, and we need tools for identifying them. The analytics on the report can be digested in really bite-sized current needs with numbers we can talk about, and use to make changes to our, and other people's spending. It's a huge benefit."