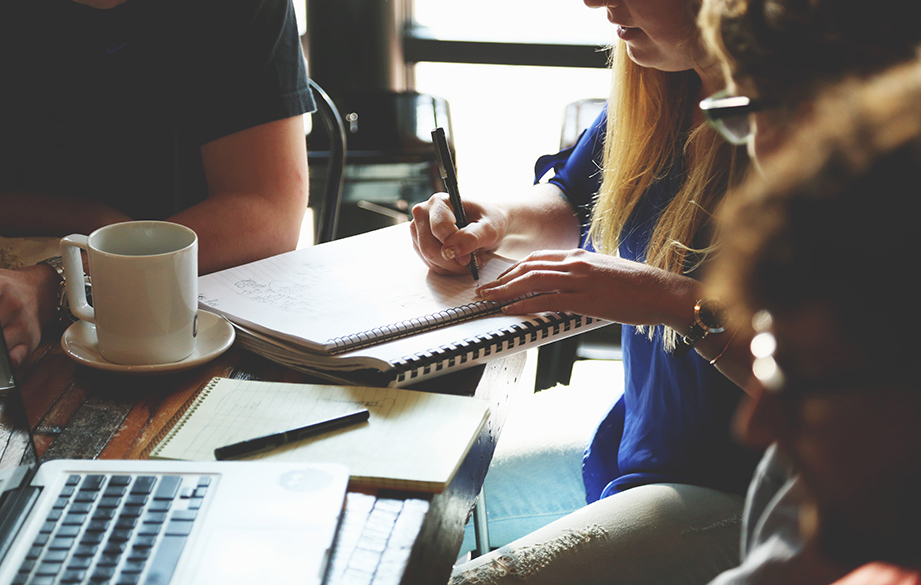 Nicole Morris was a first-time parent, but she knew something wasn't right. Her one-year-old twin daughters were missing a lot of milestones. The oldest in particular was struggling—she still couldn't roll over or hold her head up. Born at 26 weeks gestation, most people chalked it up to the girls being premature, but Morris says she knew it was something more.
Shortly after their first birthday, both girls were diagnosed with cerebral palsy. As they continued to grow, Morris says they were slow to start speaking and struggled with understanding simple instructions. When they were five, the twins were also diagnosed with autism.
"You're sitting there just gob-smacked," says Morris, describing what it felt like to hear from the diagnostic team that both her children had autism. "Then they hand you this four-inch thick binder with all sorts of things like brochures for financial support and therapies that you've never even heard of before and that's it."
Morris applied for autism funding but once the girls were approved, she wasn't sure what the money could be used for or what types of therapies and supports would be most helpful for her daughters. Juggling two diagnoses was an added challenge, with Morris having to navigate therapies and funding options for both autism and cerebral palsy. Without any prior experience or anyone to guide her, she slowly realized her best resource was other parents.
"Ninety percent of the questions I had I would go onto a Facebook group for special needs moms," she says. "There I would learn about things I should apply to or how to get certain expenses covered. It's really all through these mom groups that you learn anything of value."
Morris says most of the movement therapies, medical treatments, and special activities her now ten-year-old twins have accessed were discovered primarily through other parents or her own research. She's never even met her social worker in person.
"It's just crazy that if I die tomorrow no one even knows what's going on with my girls," she says. "I've just had to be my own case manager."
In many ways, Morris' story is not unique. When a child receives a neurodevelopmental disability diagnosis, families are often left reeling, unsure who to turn to or what steps to take. The new Navigation Resource Project supported by Kids Brain Health Network is hoping to change this.
"The journey of accessing supports and services across the lifespan of a child is complex," says project co-lead Dr. Lucyna Lach. "Where do you even start? What door do you knock on? What are you eligible for? How long is the wait list? These are the kind of questions families face."
"The idea [for this project] is to better understand what families experience and to provide a smoother journey for these families as they follow that path," says Dr. Lach.
Teams across Western Canada have partnered with various stakeholders – government agencies, service providers, and non-profit organizations, to name a few – who are invested in improving the way families raising children with neurodevelopmental disabilities are able to access supports.
The project sites are located in the Yukon, Edmonton and Vancouver. Each site is engaging partners who are involved in delivering services and supports in many different areas—health, justice, and education, to name a few—and span across different types of care including diagnostic, intervention, and treatment.
"Anywhere you go in Canada you will find this same frustration, with a lot of stress being placed on families who are simply failing to be supported by the system that's been put in place," says Dr. James Reynolds, Chief Scientific Officer of Kids Brain Health Network.
The idea, explains Dr. Reynolds, is for this project to act as a sort of blueprint or manual that other cities can adapt and adjust to address local needs.
The inspiration for this project came from the highly successful Fetal Alcohol Resource Program (FARP)—an initiative that continues to be supported by the Network. Based in Ottawa, FARP helps families impacted by FASD connect to supports and services. They also offer customized FASD workshops across many sectors – from education, to justice, to mental health—having trained over 4,000 people.
Dr. Reynolds says the initial plan was to implement the FARP model for all neurodevelopmental disabilities in Western Canadian cities. But the team quickly realized this wasn't the best approach, as each city has unique challenges.
"We're allowing local partners to identify what their need is and where the system gaps are and then they're working collaboratively with the Network to address those needs," says Reynolds.
Project progress in Edmonton, Vancouver and the Yukon
The Yukon portion of the project is being led by The Fetal Alcohol Syndrome Society Yukon (FASSY), with a focus on supporting individuals and families impacted by a neurodevelopmental disability in smaller communities outside of Whitehorse. The team hired a systems navigator in Watson Lake – a town of less than 800 people, about 400 kilometres southeast of Whitehorse – whose role is to connect individuals and families to existing services in the community. If a service doesn't exist in their area, the navigator will help find the service elsewhere and coordinate a connection. The systems navigator has already fostered many strong connections in Watson Lake, including helping individuals access mental health and substance use services and supporting families to access specialized training on neurodevelopmental disabilities in Whitehorse.
"The systems navigator is really meant to be the on the ground person to do that one-on-one work and ensuring people can access the services they need," says Shelley Halverson, systems navigation coordinator for rural Yukon.
Another focus for the Yukon team has been educating and training community members and local service providers to better understand brain-based disabilities, rather than just focusing on neurotypical understandings of problematic behaviours.
"In a perfect world we would get the project in Watson Lake to have ongoing and stable funding and then go into another community and then another, and so on," says Halverson.
In Vancouver, the project first focused on following up with families who had received an autism diagnosis through the B.C. Autism Assessment Network (BCAAN), working initially with those assessed at Sunny Hill Health Centre for Children. Staff at Sunny Hill realized that after receiving a diagnosis, many families had not connected with any resources at all and most were desperate for some form of follow up.
In response to this identified need, the Vancouver team forged a partnership with Autism Information Services (AIS) B.C., a key navigation agency in the province that provides families with information about treatments and supports. When a child is diagnosed with autism through BCAAN at Sunny Hill, the family's information is passed onto AIS, who then contacts the family directly. This removes one barrier for families in connecting to guidance and support, by not having to make the initial connection at a time when they're feeling overwhelmed.
The Vancouver team is also working towards changing diagnostic reports to include more explicit recommendations and concrete resources. Specifically, says team member Dr. Emily Gardiner, they're hoping to have a designated contact person at Sunny Hill—and eventually other sites that are part of the BCAAN and Complex Developmental Behavioural Conditions Networks—who can help answer any questions the family might have in the months following a child's assessment.
At the provincial level, the team is planning a B.C. Navigation Summit, where agencies and service providers can connect to share information and start to collaborate.
Alberta is often considered one of Canada's most resource-rich provinces when it comes to supporting people with neurodevelopmental disabilities. Yet families continue to fall through the cracks and fail to be adequately supported. The Edmonton arm of the project wanted to know more about this.
The team has met with more than 200 families, self-advocates, and service providers across Alberta to try and answer this question. They've asked families to identify barriers they have faced in accessing services and what an ideal system would look like to them. Many families report having to jump through multiple hoops to access services and say that information provided to them can be inconsistent or incomplete.
The team has also connected with a number of government ministries and other stakeholders, as a way of bringing them together to discuss how to improve system navigation for families of children living with neurodevelopmental disabilities.
"It's figuring out what's needed and who is going to own which piece of it," explains Dr. Lach. "It's easy for an organization to say, 'that doesn't fit here' and pass the responsibility on to another organization."
"In bringing representatives from organizations that represent different ministries together, what the Edmonton group is doing is creating this much more integrated understanding of how navigation and access to care is not just the family's problem or just the school's problem—this is a systems issue. The systems need to come together and take responsibility for improving that experience."
Improving navigation around neurodevelopmental disability is essential
Allyson Dann vividly remembers when her now 19-year-old son Phillip was diagnosed with FASD at the age of seven. Like Nicole Morris, the diagnostic team handed Dann a binder filled with resources.
"I didn't look at it until maybe five or six years later," recalls Dann. "In that moment I was so overwhelmed that I couldn't even look at it."
By the time her son reached high school, Dann had hit a breaking point. She'd recently suffered a stroke and Phillip had started to become physically aggressive. She worried for his safety as well as her own, and knew it was in both their best interests for him to move into a group home.
Dann considers herself well connected to FASD supports in her community of Calgary. But even she struggled finding her son a group home. Despite calling her disability support worker in July 2014, she wasn't able to have a face-to-face meeting until September. It was at this meeting she was told there was an 18-month waitlist to get Phillip a placement.
"I basically said…I cannot wait that long, I need something now," she said.
Dann spent a lot of time reaching out to her contacts, hoping to quickly find somewhere for her son to live. But Phillip didn't receive a placement until February 2015, seven months after Dann made a call for help. He was placed in a residential care facility simply because this was the only option presented, staying there for over a year before finally moving into a group home.
But the group home placement quickly broke down. Dann says they didn't have a good understanding of her son's specific needs. Eight months later, Phillip was back living with her.
According to Dr. James Reynolds, finding appropriate supports is time consuming and exhausting, even for parents like Dann who have connections and a good understanding of the system.
A large part of the problem, explains Navigation Resource Project co-lead Dr. David Nicholas, is that many of our systems are siloed. Health care, education and social services, for example, all work independently with no obvious incentive to communicate and collaborate with one another. The end result: a system that is complicated to navigate.
"The challenges that are faced by individuals with developmental disabilities cross so many sectors, so they need to intersect but our systems are set up so that they don't," says Dr. Nicholas. "There ends up being this inherent struggle in terms of the way resources are organized and the way funding is organized, which becomes a huge barrier."
Dr. Nicholas says this project is one of many initiatives across Canada working towards a system that is easier for families with neurodevelopmental disabilities to navigate. The team chose to focus broadly on all brain-based disabilities because there is often a range of common issues and resource needs that aren't disability-specific. For example, challenges with motor skills can be found in children with cerebral palsy, autism, and FASD.
Moving forward
By the end of this Navigation Resource Project, the team hopes that families living with neurodevelopmental disabilities have a clearer path to services and supports. Having systems that are easy to navigate will save money in the long run and will better equip families and individuals to live successful lives.
"Families who are unsupported raising kids with developmental disabilities have higher rates of anxiety, depression, and other mental health outcomes," explains Dr. James Reynolds. "We are jeopardizing the health of our population by not having the most efficient systems of support that we can."
Today, Phillip is in an adult group home for individuals with complex needs, but his mother Allyson Dann says he's struggling because staff are still learning how to manage his behaviour on a daily basis. In Penticton, Nicole Morris continues to play the full-time role of case manager and advocate for her twin daughters. The latest challenge was figuring out how to get her oldest daughter, who has severe mobility issues, involved in her school's track and field season.
"I can't believe that families are still having to go through this," says Dr. Lucyna Lach. "These problems are a human construction and surely we can do better. That's what this project is about."
Story by Vanessa Hrvatin