Brain Canada Fellows
Our joint fellowship with Brain Canada brought together an exceptional and diverse group of trainees focused on different aspects of brain development – from origins, to early detection, to effective treatment.
Seventeen trainees were awarded this two year fellowship in 2015, and in 2018. Some research topics being studied include: identifying early markers of ASD in at-risk infants, early postnatal metabolic treatment for the Fetal Alcohol Syndrome, and uncovering early neurocognitive risk factors for mathematical learning disorders.
This talented group of awardees consists of trainees with high potential to become leaders in their field as well as highly collaborative researchers that will stay engaged in the Network and in the research and stakeholder communities.
2018-2020 Brain Canada- Kids Brain Heath Training Fellows
2015-2017 Brain Canada- Kids Brain Heath Training Fellows
Training Advisory Committee
KBHN Trainee Advisory Committee (TrAC) is a group of engaged trainees who provide advice and help develop training opportunities for our Trainee Network. TrAC activities include: monthly and periodic teleconferences, annual conference and training program workshops, and coordination of the upcoming KBHN Research Webinar Series.
Training Policy and Advocacy Committee
KBHN Trainee Policy and Advocacy Committee (TPAC) are a nimble group of dedicated trainees interested in taking on Network related projects that give a voice to the trainee membership. They advocate for issues affecting awareness and changes for public policy and the needs of our research and care-giver communities.
Trainee Science Communications Committee
The KBHN Trainee Communications and Newsletter Editorial Staff are a growing group of trainees interested in gaining experience in public writing and sharing information across our trainee and researcher network. Their future focus will be working on trainee newsletters.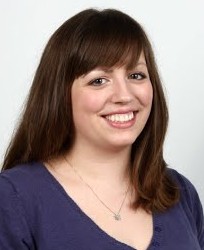 Lori Sacrey received her PhD in Behavioural Neuroscience at the University of Lethbridge, where she studied skilled reaching movements in neurotypical babies and adults, as well as adults with Parkinson's disease and Huntington's disease. Lori is now completing her Postdoctoral fellowship at the University of Alberta with Dr. Lonnie Zwaigenbaum. Lori's work focuses on visual attention during an eye gaze task and physiological indices of emotional regulation in infants at toddlers at risk for or diagnosed with autism spectrum disorder. Lori has been a member of TrAC since 2016 and is the 2018 Chair.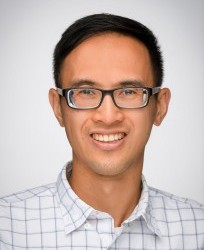 Dr. Jonathan Lai (PhD) is Health Systems Impact Fellow at the Centre for Innovation in Autism and Intellectual Disabilities and McGill University in Montreal. His current work seeks to understand the interface between research, health service delivery and policy in developmental brain-based conditions – bridging the gaps between neuroscience, mental health, primary care, and social innovation through systems thinking. Previously, Jonathan was a Post-Doctoral Fellow with Dr Jonathan Weiss at York University where he worked on identifying health and service needs for people with autism, the factors that influence service use, and predictors of changes in service use over time. During this time, he also worked with Autism Speaks Canada in a Kids Brain Health Network-funded practicum fellowship to link academic research and community practice.
Jonathan's graduate training (MSc Biomedical Sciences, University of Guelph; PhD Neuroscience, McMaster University) was in the biomedical aspects of autism and brain development. Funded consecutively by Ontario Mental Health Foundation and a Vanier Scholarship, his dissertation focused on understanding the link between the biology and behavioural phenotypes in mouse models of neurodevelopmental disorders, which advanced understanding of the biology of autism subtypes.